Ganache Fine Confections
demonstration only
Ganache is a catering firm featuring homemade sweet confections for elaborate affairs. Ganache wanted a colorful, delicious looking web presence that reflected it's tasteful and fanciful creations.
About This Client:
Ganache Fine Confections
One of the finest catering businesses in the New England area, Ganache Fine Confections showcases it's delectible desserts in elaborate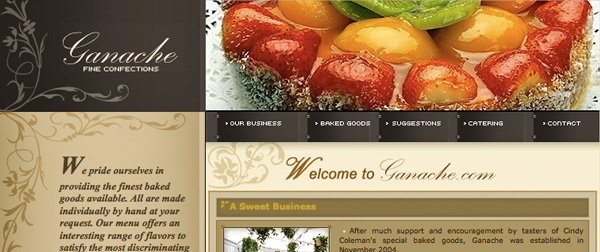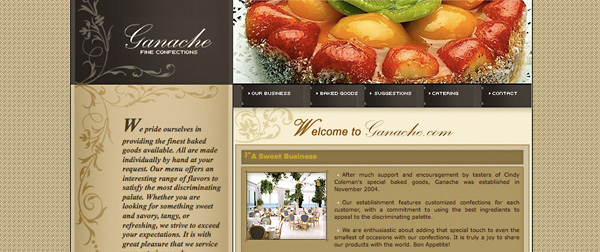 displays for special occasions that deserve that touch of elegance. Their eye-catching designs and lipsmacking desserts look almost too good to eat.